Zakład Urządzania I Utrzymania Zieleni (Greenery Arrangement and Maintenance Company) was established in 1985 by the three co-owners, Jacek Gędzior, Andrzej Popek and Jerzy Franek. While perfecting our skills related to tree care and the management of green waste, we also soughtappropriate solutions to improve our business activities. Over the years we have focused on the use ofsolutions and devices whose effectiveness and reliability could be confirmed through ourvaluable experience. In Poland, we were pioneers in the implementation of chippers for shredding branches and boughs, tree stump grinding machines, and recently in using recyclers for shredding wood-based waste, high-performance production biomass chippers and mulchers. More than 25 years ago, we started importing Bandit machines from the United States, which are unique, extremely efficient and reliable. Since then, we have promoted them at major trade fairs, exhibitions and shows in Poland and Central and Eastern Europe.
It is worth noting that most of the equipment that came to us over the years still works today. In many cases, worn out equipment has not been completely withdrawn from use, but serves as a back-up, still fit for use when a sudden need arises. This happened in the case of one of the first municipal models of branch chippers. Theavailability of larger, more efficient and technically advanced equipment was the result ofgrowth in the wealth and scale of Polish enterprises, new investments, development of the biomass and recycling market, as well as EU subsidies and adjustment processes aimed at achieving EU standards.At that time, we launched into our market the first powerful recyclers. These became some of the most valued, universally used and versatile shredders, thanks to the unique "Cuttermill" shredding system and the optional knife rotor package, which enables conversion into a knife chipper.Over time, the range has been complemented by high performance tracked mulching and grinding machines, validating the high quality and reputation of the Bandit machines.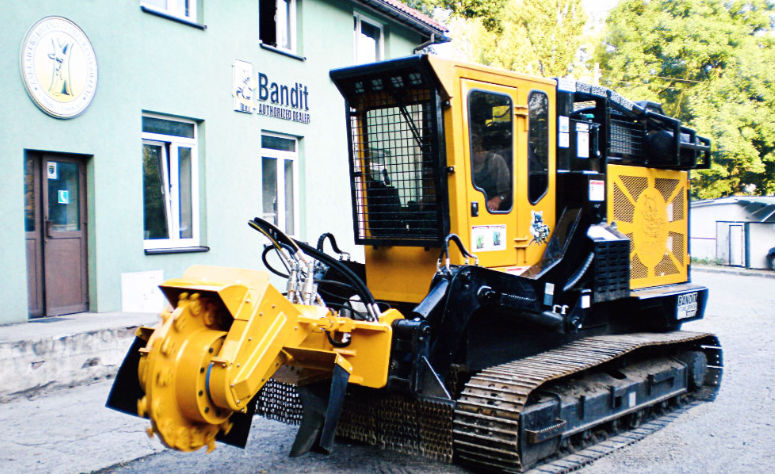 The machines from Bandit Industries, Inc., which we represent in Central and Eastern Europe, are highly regarded among users worldwide. The products offered by this reputable manufacturer includes a range of efficient and robust models characterized by unique technological solutions, high safety standards, high-quality components and numerous optional equipment elements designed to improve work in specific conditions. Regardless of the size class of the device, each of these machines ensures manyyears of reliable operation and more effective work practices than competitive devices with similar technical parameters.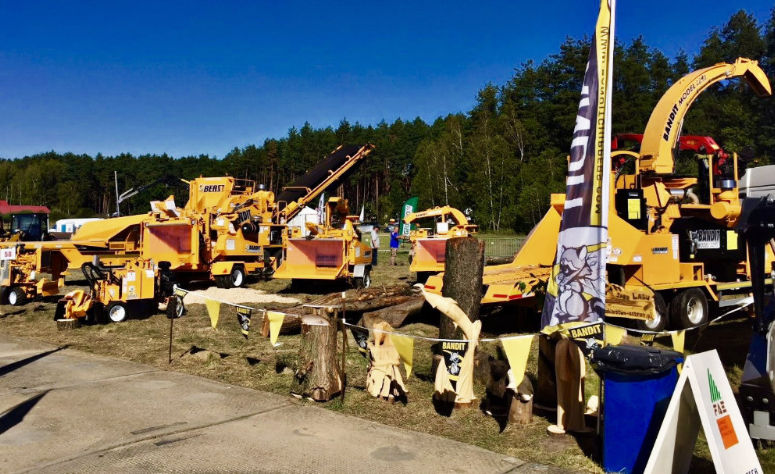 Overmany years of experience in selling Bandit machines, we have also offered excellent customer support in terms of service, technical maintenance and spare parts sales in Poland. Since the beginning of our distribution activity we have provided services in technical consultancy, guarantee and post-guarantee repairs, maintenance, periodical inspections and implementation instructions. We sell original spare parts, ensuring the shortest possible delivery time and competitive prices.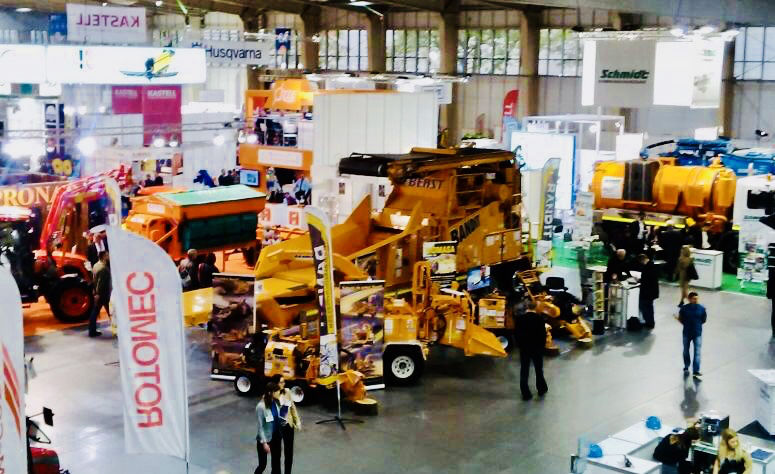 To continue improving our service for potential Bandit customers in our region, we aim to maintain stock levels of selected and more popular models of machines and appropriate stock of spare parts. We have also supported our recycling servicesbusiness using Bandit Beast mobile shredders to demonstrate how Beast recyclers can be used effectively in a variety of applications.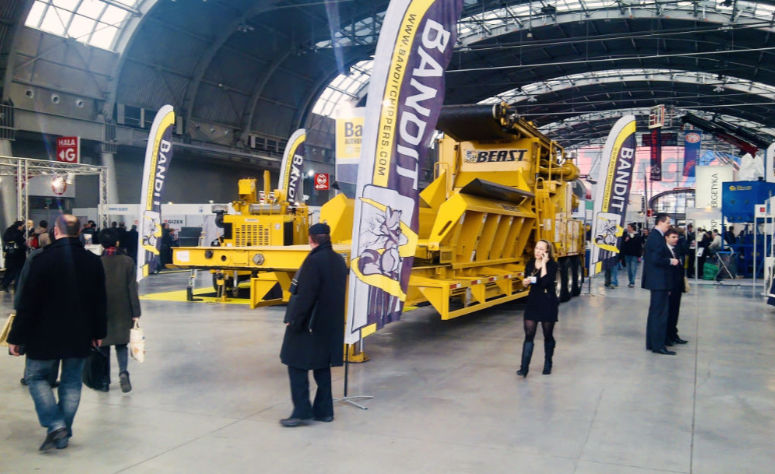 We have the motivation and energy to continue our hard work to further promote machines from Bandit Industries, Inc. in Central and Eastern Europe and to continue all the distribution aspects of this renowned manufacturer's equipment.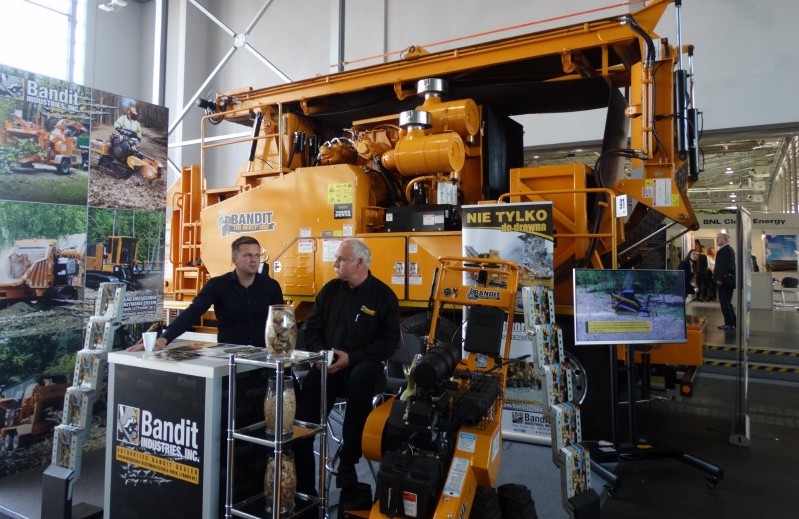 In recent times cooperating with the German producer of renowned recycling solutions Eurec Environmental Technology GmbH, our company Zakład Urządzania i Urywania Zieleni would like to expand our offer by providing to our customers access to machines of different purpose and characteristics machines than the core Bandit line. Now our customers have access to outstanding slow-speed (two-shaft) shredders, separators, packaging systems, magnetic stations and other recycling solutions offered by EuRec supported locally by our company.